Activities and Lifestyle Support

" I would recommend Woodlands to friends and family. I'd tell them to come here. I particularly enjoy the activities which keep me busy"
-AS, Resident

"The level of care and facilities provided by the staff are very good and they have gone the extra mile in order to cater for my needs due to my poor vision. They also keep me active with various mobility training exercises and the food is excellent"
-MB, Resident

" I would recommend Woodlands to friends and family. I'd tell them to come here. I particularly enjoy the activities which keep me busy"
-AS, Resident

" In spite of long shifts and the demands of residents, I have never heard a sigh or seen a 'raised eyebrow' in response to a need! Staff always respond quickly and cheerfully."
-JN, Daughter of Resident
A wide range of activities to suit a variety of interest and hobbies
We have a dedicated activities team who are there to invite, encourage and assist our residents to feel engaged and active. Their role is to "enrich the life of each resident". From the arts to fitness and wellbeing, we aim to keep both mind and body active. We have shaped relationships with the local community who spend time and engage with our residents, as our residents feel that it is important to remain part of the community. Whatever level of care you need you can enjoy a varied and fun life at Woodlands Nursing Home.

Music and Memory
Here's some footage of our Music and Memory activity, when caring for people living with dementia. This particular example is from our nursing home, Woodlands in Burgess Hill and is indicative of the activities we provide across our family of nursing homes, including our Sister homes. The video is best viewed in full screen, which you can do using the expand icon in the Vimeo player.
Contact us today on 01444 243 579 to discuss your situation - we are here to help you every step of the way. Alternatively, you can use the 'Contact Us' form to get in touch.

Exceptional Care
Woodlands Nursing Home
CQC Overall Rating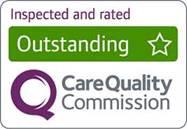 Latest CQC Review 20th March 2021
See the report

chevron_right
CQC Rating distribution
Of 4,152 nursing homes inspected:


Outstanding 4%


Good 72%


Requires improvement 22%


Inadequate 2%

Recommendation
9.8
Out of a maximum possible score of 10
(as at Feb 2019)